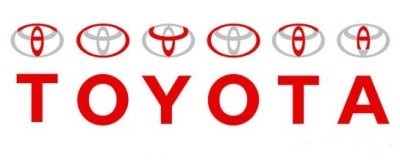 Toyota
Toyota jest znaną na całym świecie japońską firmą. Początki tej firmy sięgają 1918 roku. Firma początkowo zajmowała się przemysłem tkackim, później zmieniła branże na motoryzacyjną.
Toyota to marka, która stawia na jakość. Każdy pracownik, na dowolnym stanowisku może zatrzymać taśmę produkcyjną, nie pytając o pozwolenie managerów. Co świadczy o doskonałej polityce firmy, która ufa swoim pracownikom.
Zachęcamy do zapoznania się z naszym artykułem, który zawiera ciekawe fakty o marce TOYOTA, które dla wielu z Was mogą być bardzo interesujące.
Historia
Historia tej marki rozpoczyna się w 1918 r., w tymże roku Sakichi Toyoda założył Toyoda Spinning and Weaving Co. Ltd..
Wraz ze swoim synem Kiichirō Toyoda w 1824 r. założył warsztat tkacki, a dwa lata później założył zakład Toyoda Automatic Loom Works.
W 1929 r. Kiichiro wyjechał do USA, by zapoznać się z amerykańskimi zakładami samochodowymi. W 1933 r. na terenie warsztatu tkackiego został stworzony dział samochodowy.
Syn założyciela stworzył sześciocylindrowy silnik o pojemności 3.4 l.. Sakichi Toyoda sprzedał prawa patentowe do automatycznego warsztatu tkackiego, co umożliwiło powstanie Toyoty Motor Corporation 28 sierpnia 1937 roku.
W 1935 stworzono prototyp aut Toyota A1 a w 1936 rozpoczęła się produkcja modelu AA.
W trakcie II wojny światowej japoński koncern konstruował małe autko, które mogłoby podbić całą Japonię.
W 1947 powstał model SA, 4 lata później stworzono prototyp BJ, dający początek serii Land Cruise.
W 1982 roku Toyota Motor Sales i Toyota Motor Company połączyły siły i stały się jednym przedsiębiorstwem.
W 1984 utworzono spółkę -The United Motor Manufacturing Inc z amerykańskim koncernem – General Motors. Celem tej współpracy było podbicie amerykańskiego rynku.
W 1989 roku powstała submarka zajmująca się produkcją luksusowych aut – Lexus. W 1997 roku zaczęto masową produkcję hybrydowego samochodu tej marki.

Ciekawostki
W 2018 r. Toyota sprzedała najwięcej pojazdów spośród wszystkich marek motoryzacyjnych - 8 091 277 aut.
Do 2020 Toyota jest sponsorem Międzynarodowego Komitetu Paraolimpijskiego i Międzynarodowego Komitetu Olimpijskiego.
Oto jak przez lata zmieniało się logo Toyoty.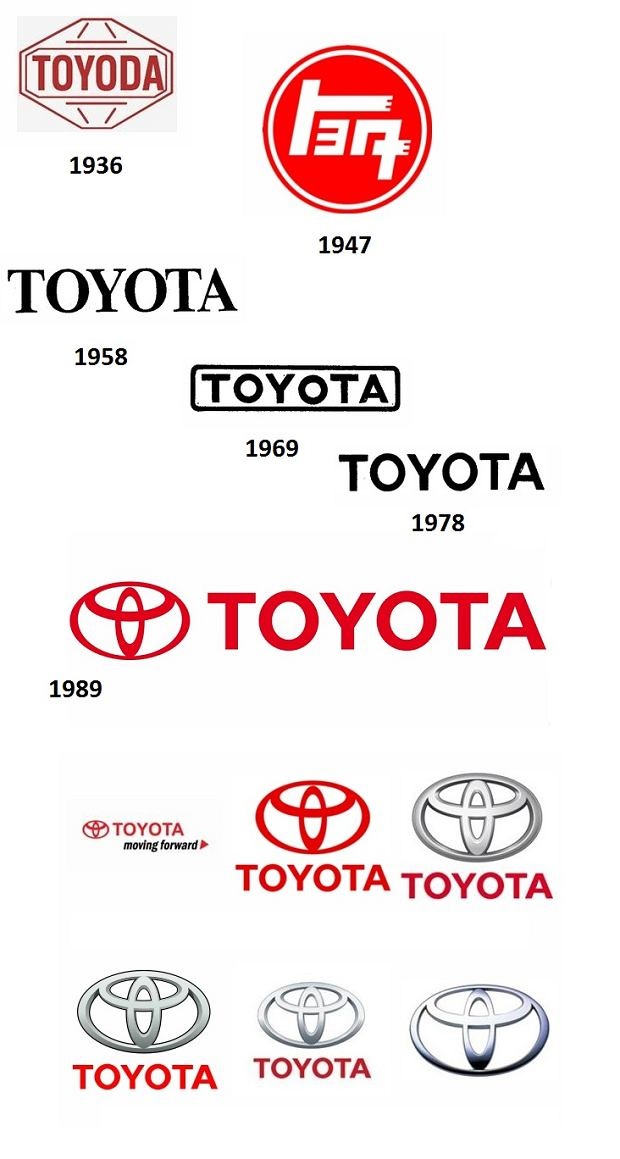 Niektórzy nie wiedzą, ale w aktualnym logu marki Toyota, możemy znaleźć każdą literkę zawartą w nazwie firmy.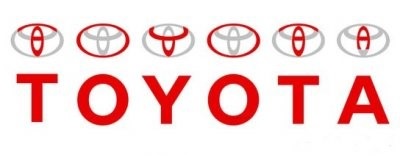 Marka Toyota została uznana przez Inter Mark Survey za numer 1 wśród marek ekologicznych.
W polskim mieście Wałbrzych organizowane są półmaratony. W roku 2019 miał miejsce już XX coroczny Toyota Półmaraton Wałbrzych, w którym uczestniczą również osoby niepełnosprawne.
Nasza oferta
W naszej ofercie posiadamy dwa modele autek tej marki, elektryczne autko Toyota Tundra i Toyota Tundra XXL.
Elektryczne Autko Toyota Tundra w kolorze białym posiada dwa skórzane fotele, miękkie koła EVA, drzwi wahadłowe, wszystko to, co jest potrzebne by zapewnić pełną wygodę jazdy.
Dla bezpieczeństwa każdego dziecka wyposażyliśmy Autko w nowy pilot zdalnego sterowania 2,4 GHz, co pozwala na pełną kontrolę nad samochodem i zatrzymywanie awaryjne. Toyota Tundra posiada 2 x silnik napędzający oba tylne koła, 3 biegi do przodu i 1 do tyłu, dzięki czemu nadaje się do jazdy w terenie.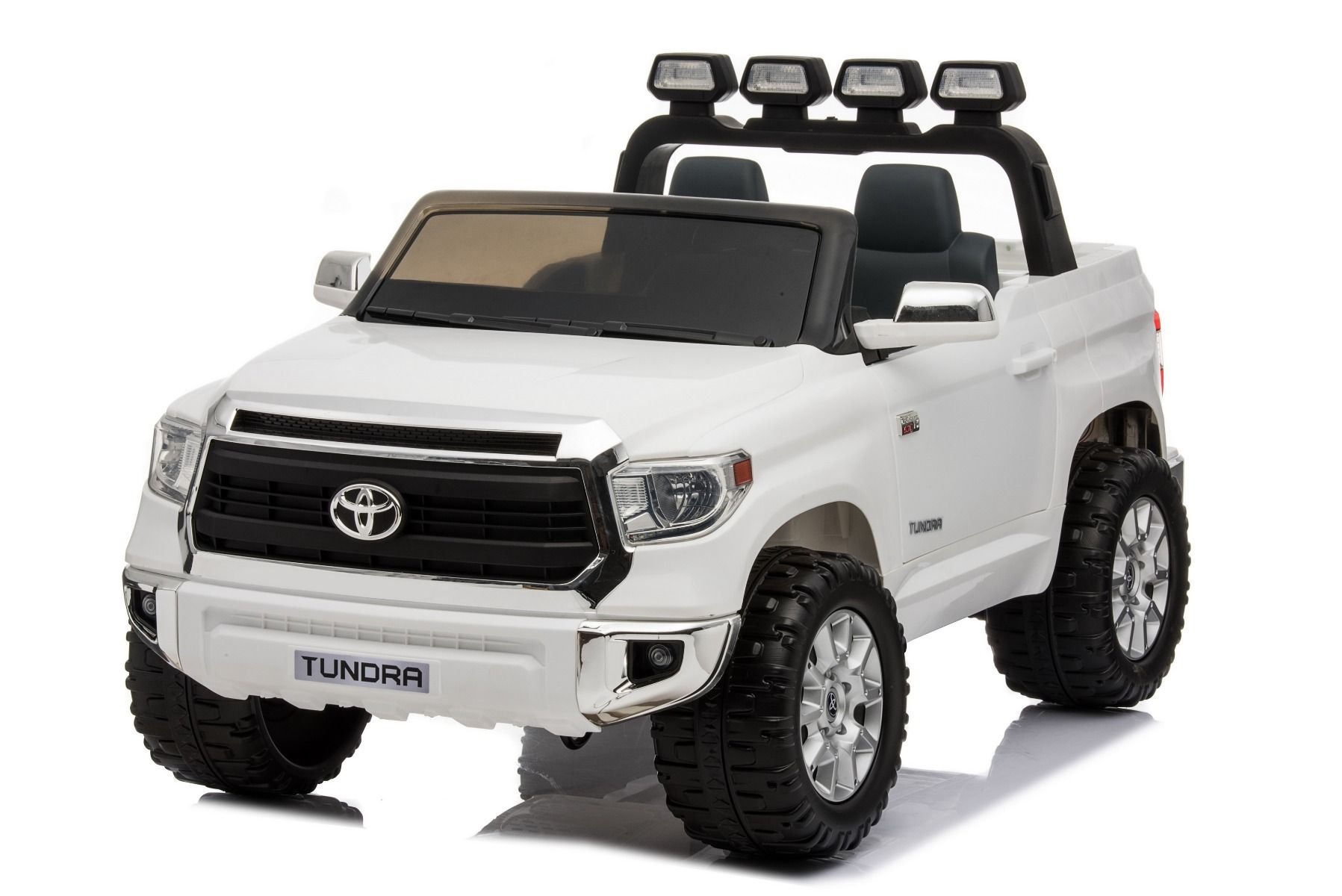 Elektryczne Autko Toyota Tundra XXL jest dostępne w dwóch kolorach, białym i czarnym. To autko to jedno z największych autek elektrycznych autek na rynku. To większa wersja bardzo popularnej Toyoty Tundry.
Ten ogromny pojazd wyposażony jest w akumulator 24 V, 2 × 200 W i hamulce elektryczne. Dla bezpieczeństwa dziecka Autko Toyota posiada nowy zdalny pilot, który posiada funkcję natychmiastowego zatrzymania, jak i pas bezpieczeństwa.
Autko nadaje się do jazdy w przód i w tył, a jazda w terenie nie będzie dla niego żadnym problem.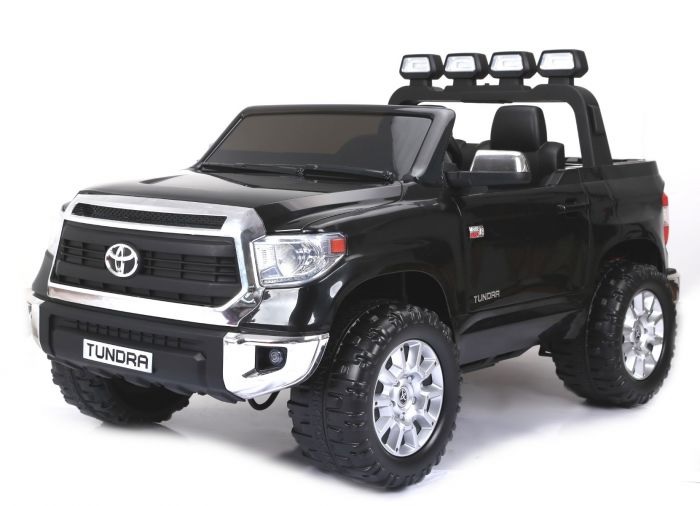 Mam nadzieję, że artykuł Cię zaciekawił i dowiedziałeś się paru nowych rzeczy o marce Toyota. Jeżeli chciałbyś kupić jakiś pojazd tej marki dla swojego dziecka, to idealnie trafiłeś. Zapoznaj się z naszą ofertą, do czego gorąco zachęcamy!
Jeżeli nie wiesz jakie autko wybrać dla Twojego dziecka, to warto zapoznać się z naszym artykułem "Jak wybrać najlepsze elektryczne autko dla dziecka?" Na pewno będzie Ci łatwiej zdecydować się, które autko jest najlepsze. Jeśli nie, to warto zadzwonić do nas pod numer: +48 22 153 01 35 lub wypełnić formularz kontaktowy.
Zespół elektryczneautka.pl