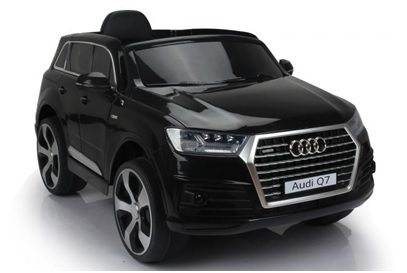 Wraz z rozwojem technologicznym, a co za tym idzie napływem nowych pomysłów na przeróżne udogodnienia, zmieniają się dodatkowo trendy na zabawki, które dajemy naszym dzieciom.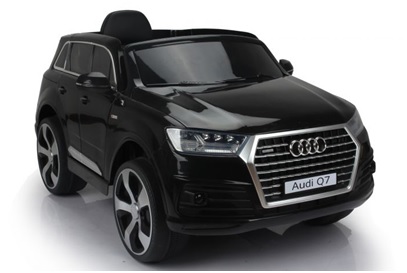 Oprócz zwyczajnych maskotek, lalek, klocków można podarować dziecku Elektryczne Autko. Pojazd ten zapewni zabawę na długie godziny, a przy okazji rozwinie zdolności motoryczne.
Ostatnimi czasy to właśnie Elektryczne Autka, czyli mini kopię znanych samochodów podbijają polski rynek. Chyba każdy choć raz widział małe dziecko jadące takim
samochodzikiem z uśmiechem od ucha do ucha.
Nasze autka zostały właśnie stworzone po to, by bawić, jak i rozwijać umiejętności naszych dzieci. Nasza oferta składa się wielu marek, modeli i kolorów, wszystko po to by każdy znalazł swój ideał.
Elektryczne Autko nie należy do najtańszych zabawek, jednak jest to pojazd, który może posłużyć dobre kilka lat. Pojazd ten nie potrzebuje specjalnej konserwacji, jednak trzeba o niego dbać.
Oto kilka porad, które pomogą ci w konserwacji Elektrycznego Autka:
1. Instrukcja obsługi

Zanim uruchomisz Autko i pozwolisz na pierwszą jazdę swojemu dziecku, warto byś zapoznał się najpierw z instrukcją obsługi produktu. Pojazd ten jest elektryczny, więc pamiętajmy, bezpieczeństwo jest zawsze najważniejsze.
Jeżeli np. będziesz podczas ładowania Autka próbował go włączyć, to możesz przepalić akumulator!
Zapoznanie się z instrukcją obsługi nie zajmuję zbyt wiele czasu. Warto ją dokładnie przeczytać ze zrozumieniem.
2. Nauka jazdy

Po dokładnym zapoznaniu się z instrukcją obsługi czas na to, by nauczyć nasze dziecko jak jeździć autkiem. Na początku powinieneś nie odstępować swojego młodego kierowcy na krok!
To bardzo ważne, by nauczyć dziecko jak omijać wszelakie przeszkody i po czym można jeździć. Do większości autek jest dołączony pilot zdalnego sterowania, którym rodzic może sterować autkiem.
3. Miejsce do przechowywania Elektrycznego Autka
Elektryczne Autka są wiele większych rozmiarów niż inne zabawki np. lalki czy klocki lego. Pojazd ten posiada między innymi elementy elektryczne i metalowe. Ważne jest więc, by ta duża zabawka miała swoje miejsce gdzieś, gdzie nie ma dostępu do słońca i dużej ilości wilgoci.
Nie chcemy przecież, by elektryka się nam zepsuła, a kolor naszego autka wyblakł.
Najlepszymi miejscem do przechowywania naszego autka może być między innymi piwnica, pokój dziecka, garaż czy strych. Warto również przykryć autko plandeką, która uchroni go przed kurzem.

4. Koła

To bardzo ważna część, która zapewnia bezpieczeństwo dziecku. Opony są bardzo narażone na zniszczenie, jazda po kamienistych nawierzchniach dodatkowo naraża ten element wyposażenia.
Jeżeli Twoje dziecko uwielbia jazdę po nierównych nawierzchniach, zakup terenowego Elektrycznego Autka będzie super pomysłem. Pozwoli to na mniejsze zużycie opon niż jazda Autkiem przeznaczonym do jazdy po gładkich nawierzchniach.
Przed każdą jazdą Twojego potomka powinieneś sprawdzić stan kół, jeżeli spostrzeżesz jakieś odstępstwo od prawidłowego wyglądu, jak najszybciej udaj się do serwisu, by znaleźć przyczynę usterki.

5. Akumulator

Dla Elektrycznego Autka akumulator pełni podobną funkcję jak u człowieka serce, napędza ono cały pojazd. Ważne jest zatem, by zapoznać się z informacjami o akumulatorze zawartymi w instrukcji obsługi.
Elektryczne Autko powinno być ładowane tylko wymagany czas. Przetrzymanie akumulatora w stanie ładowania jest nie tylko nieekonomiczne, ale jest również przyczyną uszkodzeń akumulatora. Dbaj o akumulator, by posłużył ci jak na najdłuższy czas!
6. Konserwacja
Od czasu do czasu warto jest przetrzeć wilgotną szmatką powierzchnie autka, by lśniło swoim blaskiem. Autko nie wymaga żadnych dodatkowych środków do mycia.
Dobrym pomysłem będzie zaszczepienie w dziecku pomocnika w czyszczeniu autka, Twoje dziecko będzie uczyć się jak dbać o swoje zabawki.
Podsumowanie
Elektryczne Autka to fenomenalna zabawka. Rozwija, bawi i uczy. Przy odpowiedniej konserwacji, starczy na kilka lat. Zapraszamy do zapoznania się z naszą ofertą, która jest bardzo rozbudowana co zapewnia dostosowanie autka do wymagań każdego klienta.

Jeżeli masz problem z wyborem lub inne pytania, zapraszamy do kontaktu z naszymi konsultantami.

Zespół elektryczneautka.pl