Elektryczny pojazd dziecięcy RIRIDRIVE 12V biały, odpowiedni do użytku wewnątrz i na zewnątrz, pilot 2,4 Ghz, oświetlenie LED, sterowanie joystickiem, silnik 2 X 15W
RiriDrive
Nowa unikalna konstrukcja "RiriDrive"
Pilot zdalnego sterowania 2.4G
Diody LED wokół podstawy
Joysticki do sterowania.
Obrót o 360 stopni z jednej pozycji
Pasy bezpieczeństwa
Miękki gumowy zderzak wokół podstawy
Maksymalne obciążenie: 25 KG
Poprzednia cena
1 020 zł
Nasza cena
917 zł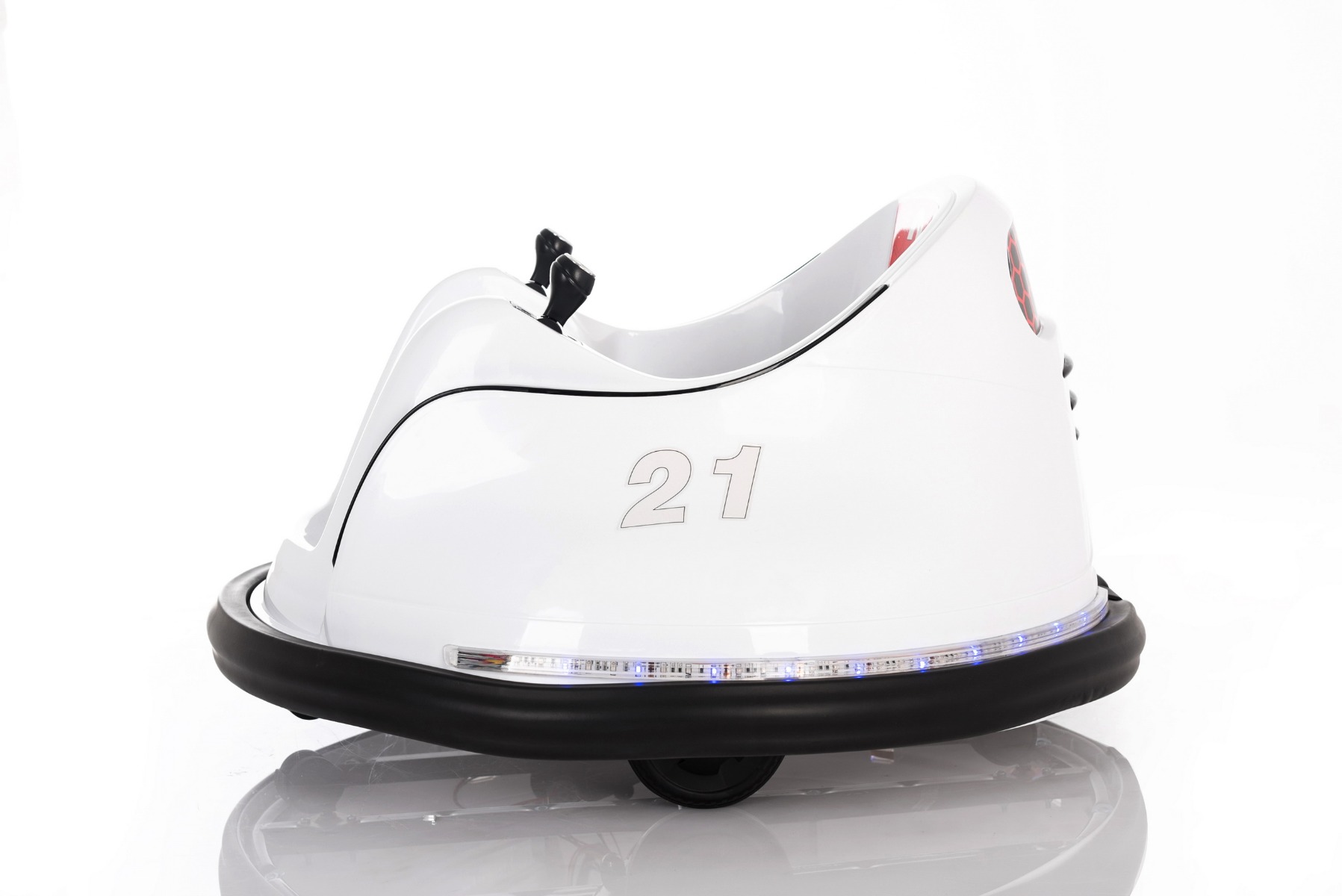 RIRIDRIVE 12V
Przygotuj się do strzału! To zupełnie nowy 12-woltowy pojazd*, który wkrótce stanie się hitem. RiriDrive ma odblaskową gumkę wokół podstawy dla bezpieczeństwa.
Pojazd napędzany jest dwoma silnikami 12V, może obracać się o 360 stopni za pomocą prostego sterowania za pomocą joysticków.
Ta perfekcyjna konstrukcja zapewnia doskonałą zwrotność:
◆ bezpieczne i wygodne; Koła wyposażone są w oddzielne zawieszenie, co zapewnia płynną jazdę. Idealny do użytku na zewnątrz i wewnątrz. Zdalne sterowanie i podnoszone ścianki startowe zapewniają większe bezpieczeństwo Twoim dzieciom. Wygodna wzmocniona podstawa z pasem bezpieczeństwa zapewnia dziecku dużo miejsca do siedzenia
◆ Tryby podwójne: sterowanie ręczne i zdalne. Dzieci lubią jeździć samodzielnie, dźwignia zmiany biegów/joystick sprawia, że umiejętności prowadzenia pojazdu są bardzo łatwe do opanowania na tym pojeździe, do wyboru 2 prędkości do jazdy do przodu. Rodzice mogą również sterować za pomocą pilota 2,4 GHz, 3 prędkości do przodu można zmienić tylko za pomocą pilota, ten tryb jest odpowiedni dla młodszych dzieci.
◆ Funkcje: światła LED, 4 x koło, przenośny uchwyt, joysticki sterujące.
◆ IDEALNY PREZENT: To idealny prezent dla każdego dziecka. Polecamy szczególnie rodzicom, którzy chcą sprawić swoim pociechom frajdę
◆ gwarantowana satysfakcja; Jesteśmy pewni, że zakochasz się w Riridrive
BRAK MONTAŻU - wystarczy podłączyć kabel akumulatora i jest gotowy do użycia od razu po wyjęciu z pudełka!
Cechy

Światła ledowe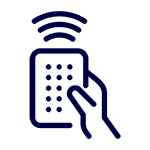 Pilot

Pasy bezpieczeństwa

Przycisk Start
Cechy szczególne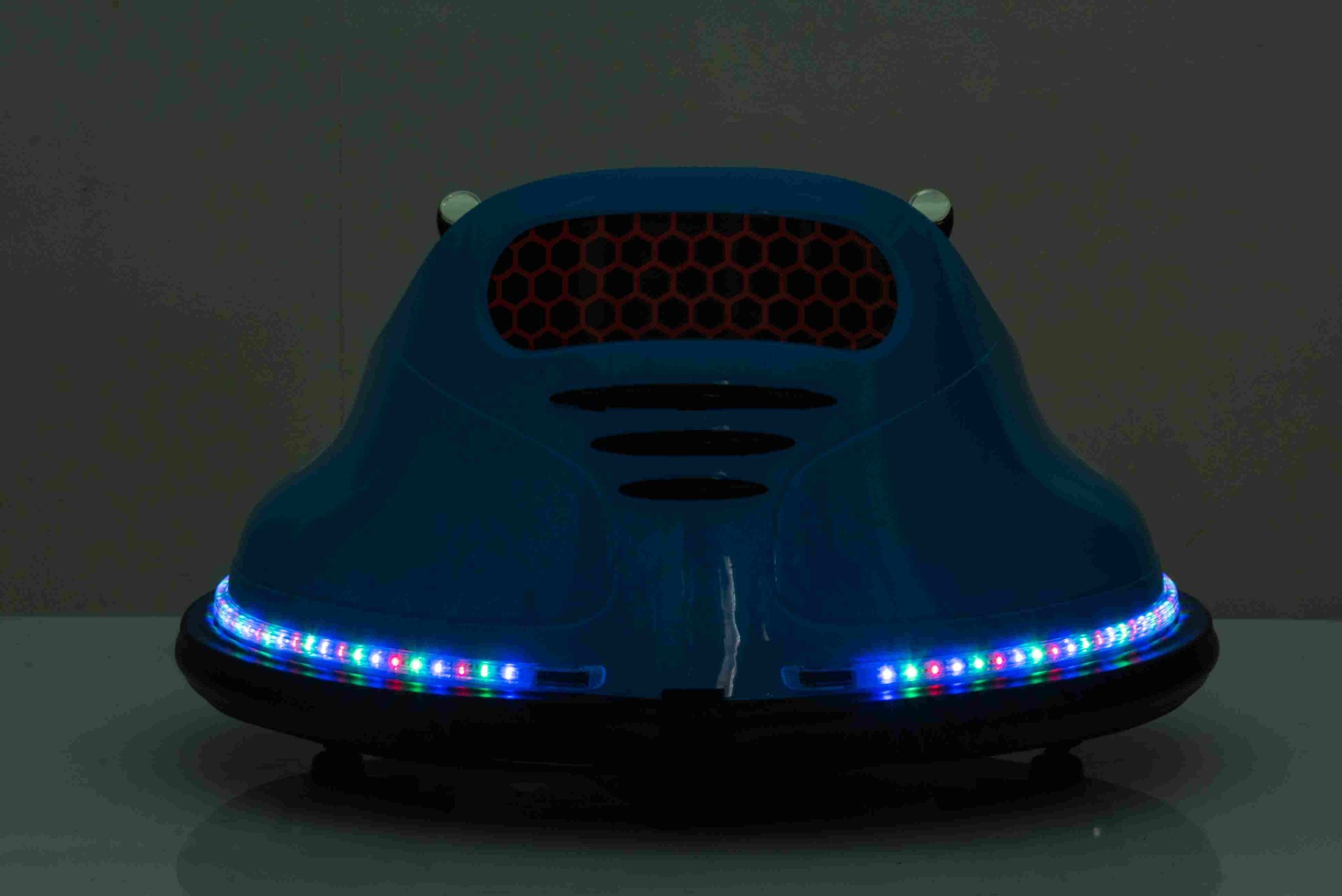 podświetlenie LED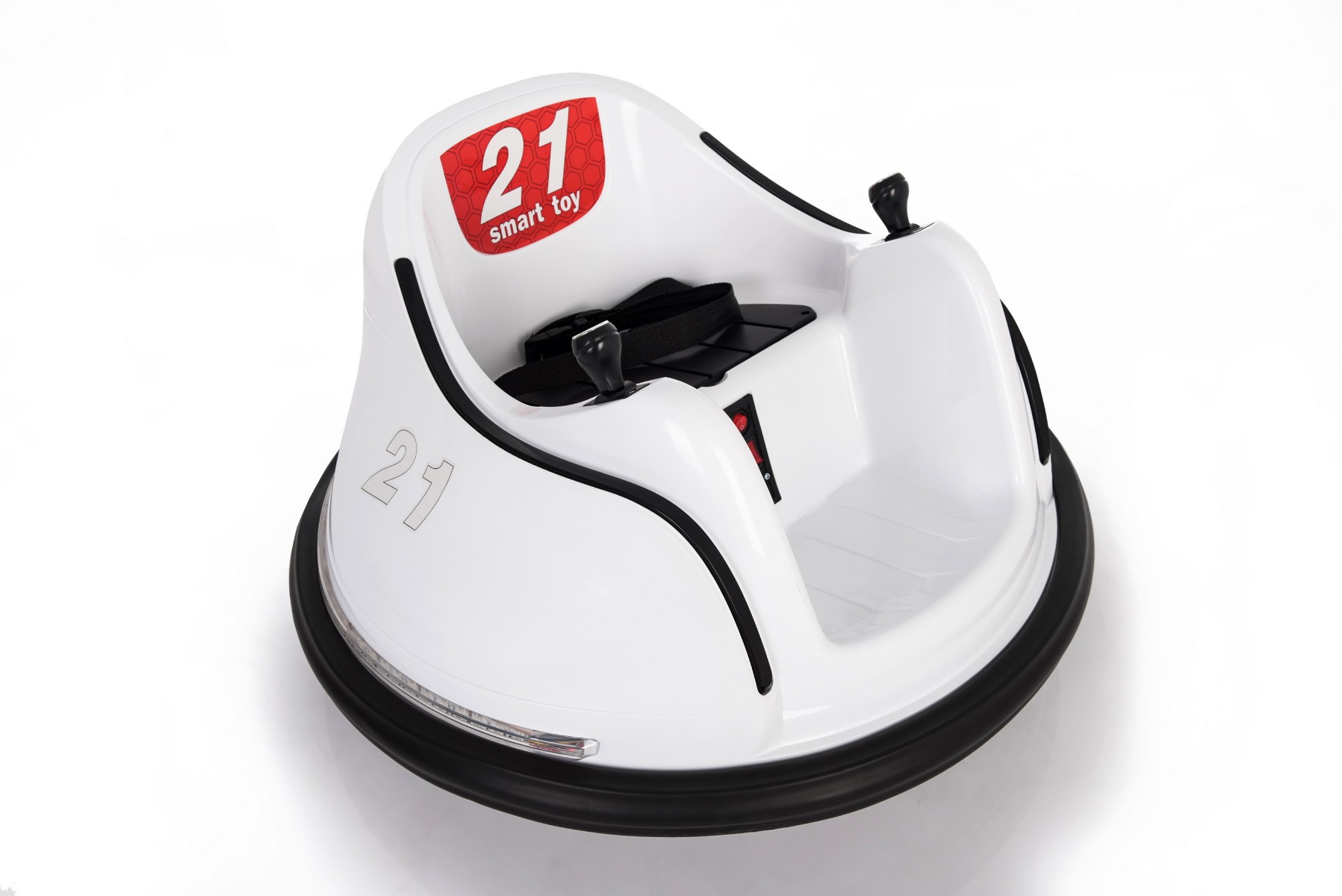 Sterowanie joystickiem
Dane techniczne / Wymiary produktu
Nowa unikalna konstrukcja "RiriDrive"
Pilot zdalnego sterowania 2.4G
Diody LED wokół podstawy
Joysticki do sterowania
Obrót o 360 stopni z jednej pozycji
Pasy bezpieczeństwa
Miękki gumowy zderzak wokół podstawy
* Bateria: 2x6 V
Kategoria wiekowa: 3+
Maksymalne obciążenie: 25 KG
ilość miejsc: 1
Prędkość maksymalna: 3-5 km/h
Napięcie: 12V
Więcej informacji

| | |
| --- | --- |
| Długość | 73,00 cm |
| Szerokość | 73,00 cm |
| Wymiary - wysokość (cm) | 44 |
| Wymiary - szerokość (cm) | 73 |
| Wymiary - długość (cm) | 73 |
| Wymiary opakowania - wysokość (cm) | 44 |
| Wymiary opakowania - szerokość (cm) | 73 |
| Wielkość skrzynki - długość (cm) | 73 |
| Max. (kg) | 25 |
| Max. testowany (kg) | 30 |
| wykończenie Nadwozie | Plastikowy |
| Zdalne sterowanie | 2,4 Ghz |
| Siedzenia | 1 |
| Typ koła | Miękkie koła PU |
| Moc (W) | 2 x 15W |
| Moc (W) | 2 x 15W |
| Napięcie (V), | 12V |
| Typ Baterii | 2 x 6V/7Ah |
| Zawieszenia | Tak |
| reflektory | Tak |
| płynny start | Tak |
| Instrukcja użytkowania | Tak |
| Pudełko na prezent | Tak |