Elektryczny autko Chevrolet Camaro 12V, biały, pilot 2,4 GHz, otwierane drzwi, koła EVA, oświetlenie LED, skórzane siedzenie, 2 X SILNIK, wejście USB / SD, licencja ORYGINALNA
Chevrolet Camaro
Pojedyncze, skórzane siedzisko
Pilot 2,4 GHz z parowaniem dla konkretnego autka
Otwierane drzwi
Płynny start
Wymiary: 117 x 70,5 x 47,5 cm
Koła z miękkiego polimeru EVA
Wejście MP3, USB i SD
Poprzednia cena
1 726 zł
Nasza cena
1 327 zł
SKU
CHEVROLET_CAMARO_WHITE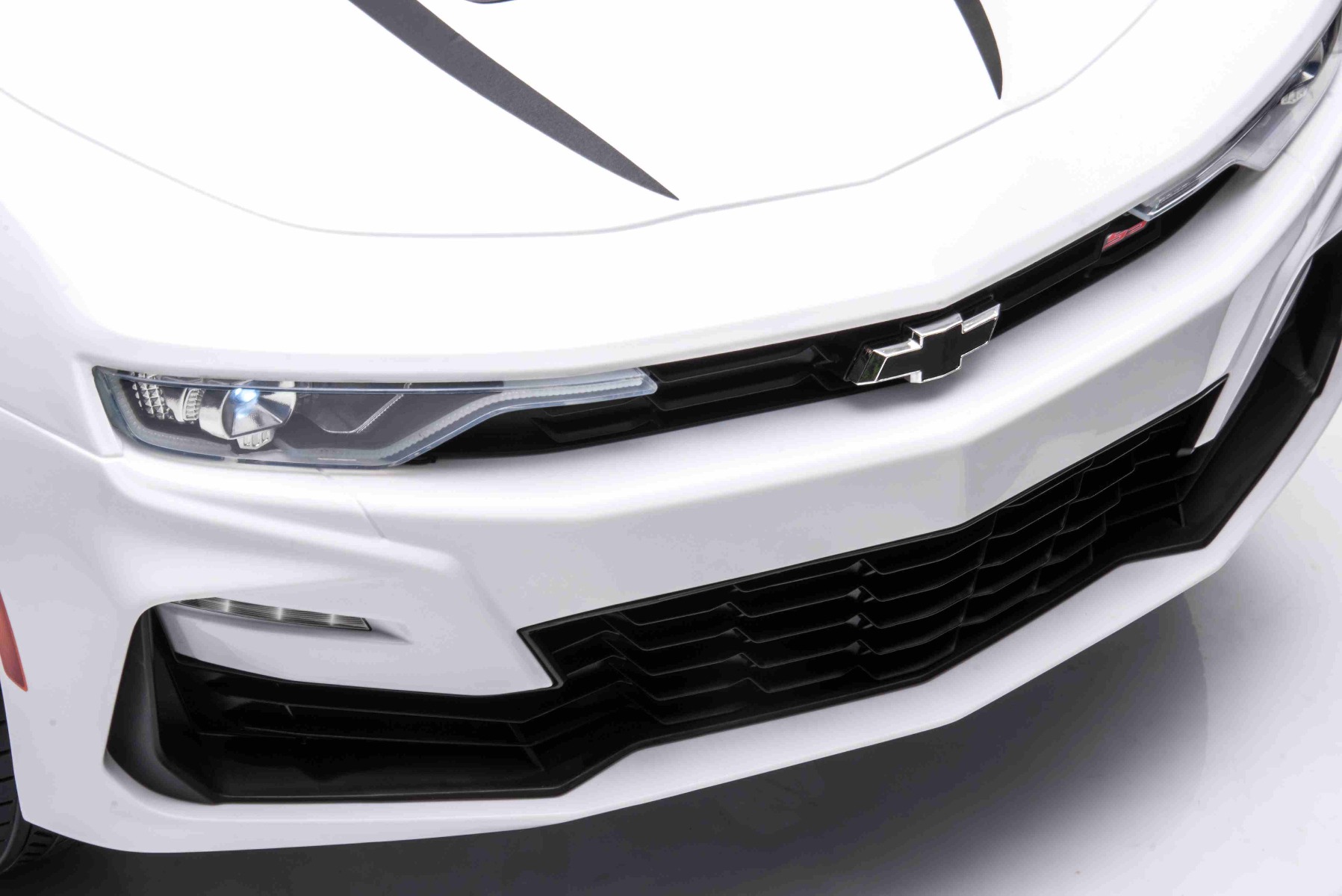 LICENCJONOWANY SAMOCHÓD CHEVROLET CAMARO 12V O CAŁKOWICIE REALISTYCZNYM WYGLĄDZIE
Chevrolet to wyjątkowy samochodzik dla dziecka. Jest to licencjonowana, całkowicie identyczna, pomniejszona wersja luksusowego samochodu sportowego Camaro. Teraz przynosimy ten wyjątkowy przedmiot dla Twojego dziecka.
Samochodzik Chevrolet Camaro wygląda absolutnie realistycznie z oryginalnymi detalami, emblematami, funkcjonalnymi przednimi i tylnymi światłami. Autko posiada skórzane siedzenie i otwierane drzwi. Autko wyposażone jest również w światła z oryginalną optyką.
Dla małych entuzjastów muzyki dostępne jest złącze MP3 i USB oraz karta SD.

Płynne przyspieszanie - Po wciśnięciu pedału gazu samochodzik rusza, natomiast start jest sterowany elektronicznie tak, aby był płynny dzięki zintegrowanemu płynnemu przyspieszaniu, dzięki czemu nie ma nieprzyjemnego szarpnięcia przy wciśnięciu pedału.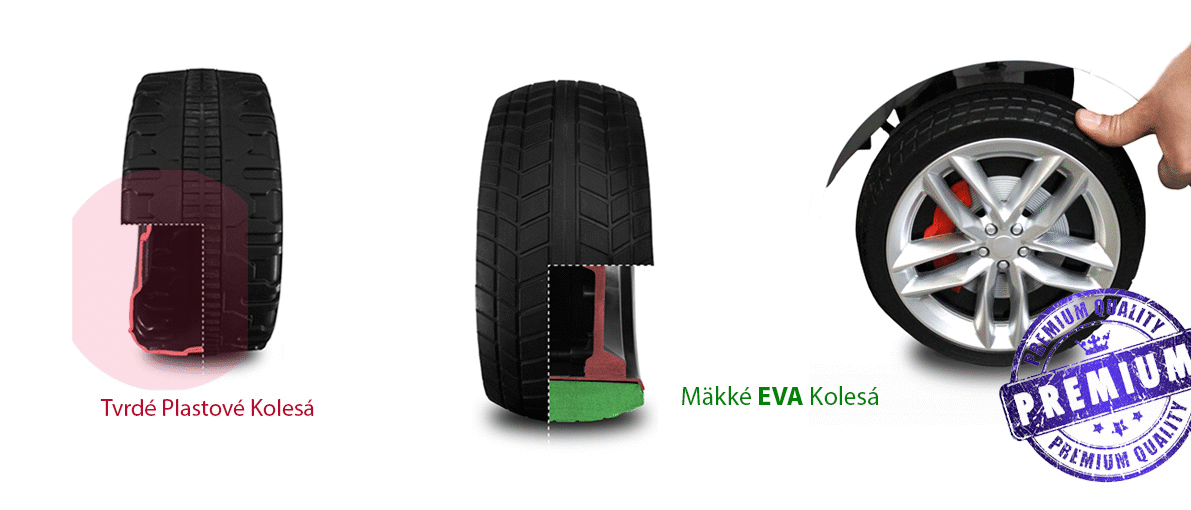 Miękkie koła EVA ze sprężynowanymi osiami zapewniają komfortową jazdę nawet po nierównych powierzchniach bez wstrząsania autem.
Cyfrowy wskaźnik stanu i naładowania baterii, dla bezpieczeństwa dziecka na siedzeniu znajduje się regulowany pas bezpieczeństwa.
Autko posiada pilota nowej generacji 2,4 GHz.
Silnik 2 x 35W, z napędem na oba tylne koła, 2 biegami do przodu i 1 do tyłu, dzięki temu sprzętowi nadaje się również do jazdy w łagodnym terenie.
Opcja nawet dla mniejszych dzieci - dzięki niższemu ustawieniu prędkości!!!
Nie wymaga konserwacji poza ładowaniem i myciem.
W opakowaniu znajduje się adapter ze wskaźnikiem, nie ładuje baterii + akumulator.
Cechy

Koła EVA

Skórzane siedzenie

Światła ledowe

Odtwarzacz mp3

Wejście klucza USB

Dostęp do karty SD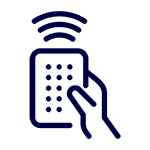 Pilot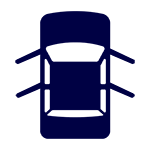 Otwieranie drzwi

Pasy bezpieczeństwa

Przycisk Start
Cechy szczególne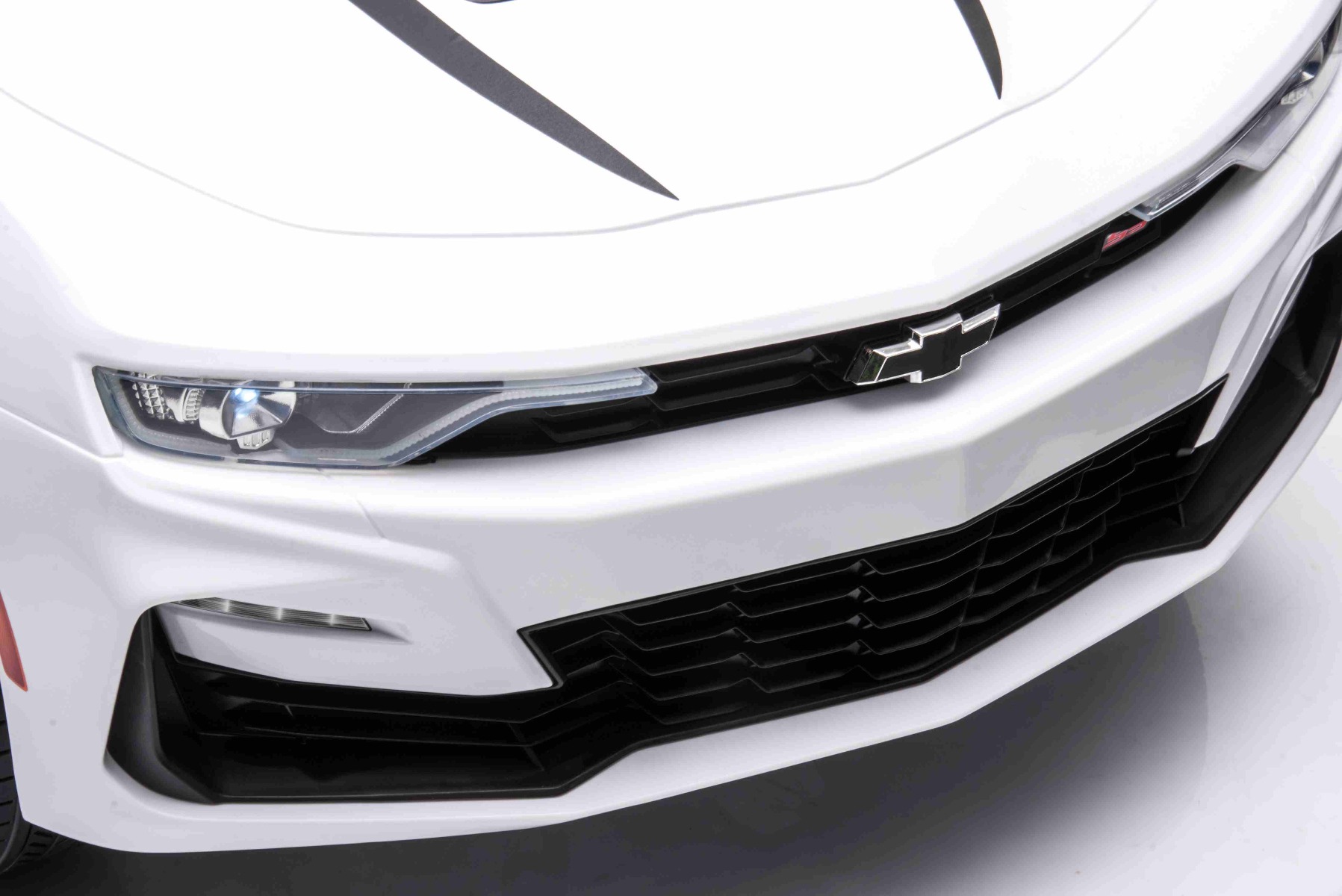 Światła LED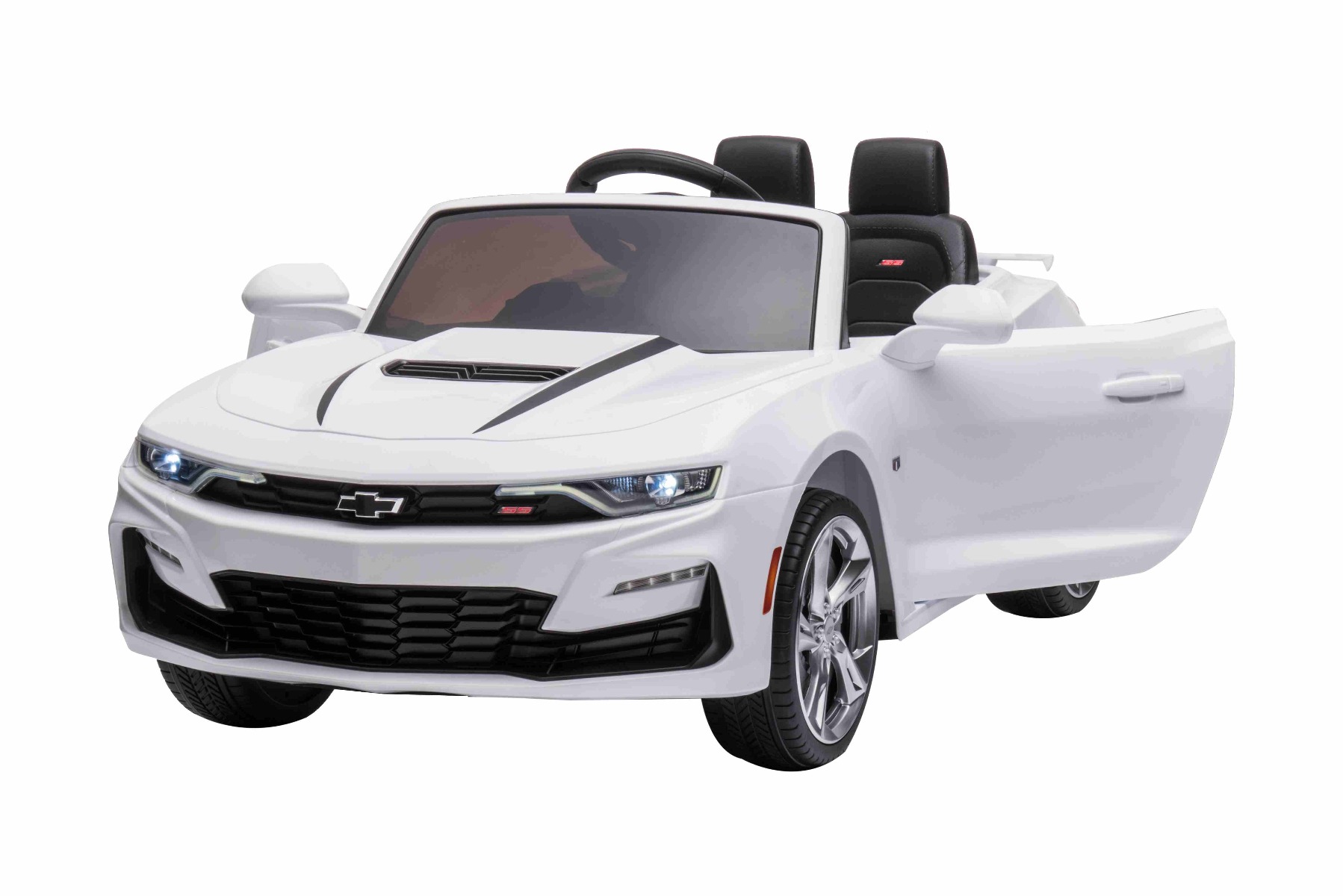 Otwieranie drzwi
Dane techniczne / Wymiary produktu
Siedzisko: dla 1 dziecka
Skórzane siedzenie
Waga: 21 kg
Nośność: do 25 kg
Prędkość: 3 - 6 km/h.
Pilot 2,4 GHz z możliwością parowania z konkretnym samochodzikiem - koniec z zakłóceniami sygnału przez inne samochodziki
HAMULEC AWARYJNY NA PILOCIE - wyłącza wszystkie funkcje jazdy autka. Ponowne naciśnięcie hamulca awaryjnego ponownie aktywuje funkcje jazdy. Ta innowacja zapewnia maksymalną kontrolę rodzicielską nad pojazdem i bezpieczne użytkowanie.
Możliwość ustawienia prędkości jazdy na pilocie - innowacyjny pilot pozwala rodzicom ustawić prędkość jazdy nawet podczas jazdy.
Ustawiony wskaźnik prędkości na pilocie
Ulepszona jednostka sterująca
Powolny start - koniec z "drganiem" podczas ruszania! Samochodzik powoli zwiększa prędkość, aż osiągnie ustawioną prędkość.
Parowanie pilota bezpośrednio z konkretnym samochodzikiem - pozwala na korzystanie z nieograniczonej liczby tych samych samochodzików w jednym miejscu bez ingerencji we wzajemne sygnały.
Przednie, tylne światła LED
Miękkie koła EVA
Otwierane drzwi
Napęd: 2 x Silnik 12V 35W, akumulator 12V/7Ah.
Zasilacz: od 220V do 12V / 1000mA.
Ładowanie: od 5 do 8 godzin
Czas jazdy: od 1 do 2 godzin, w zależności od wagi i terenu
Kategoria wiekowa: od 2 do 5 lat
WYMIARY: 117 x 70,5 x 47,5 CM
Więcej informacji

| | |
| --- | --- |
| Długość | 117,00 cm |
| Szerokość | 70,50 cm |
| Wymiary - wysokość (cm) | 47.5 |
| Wymiary - szerokość (cm) | 70.5 |
| Wymiary - długość (cm) | 117 |
| Wymiary opakowania - wysokość (cm) | 36 |
| Wymiary opakowania - szerokość (cm) | 60 |
| Wielkość skrzynki - długość (cm) | 123 |
| Max. (kg) | 25,00 Kg |
| Max. (kg) | 25 |
| Max. testowany (kg) | 30 |
| wykończenie Nadwozie | Plastikowy |
| Zdalne sterowanie | 2,4 Ghz |
| Siedzenia | 1 |
| Dźwięk i muzyka | Odtwarzacz MP3 z wejściem USB / SD |
| Typ koła | Miękkie koła EVA |
| Moc (W) | 2 x 35W |
| Moc (W) | 2 x 35W |
| Napięcie (V), | 12V |
| Typ Baterii | 12V/7Ah |
| otwieranie drzwi | Tak |
| reflektory | Tak |
| backlights | Tak |
| płynny start | Tak |
| Dashlights | Tak |
| Instrukcja użytkowania | Tak |
| Voltmeter | Tak |
| Pudełko na prezent | Tak |