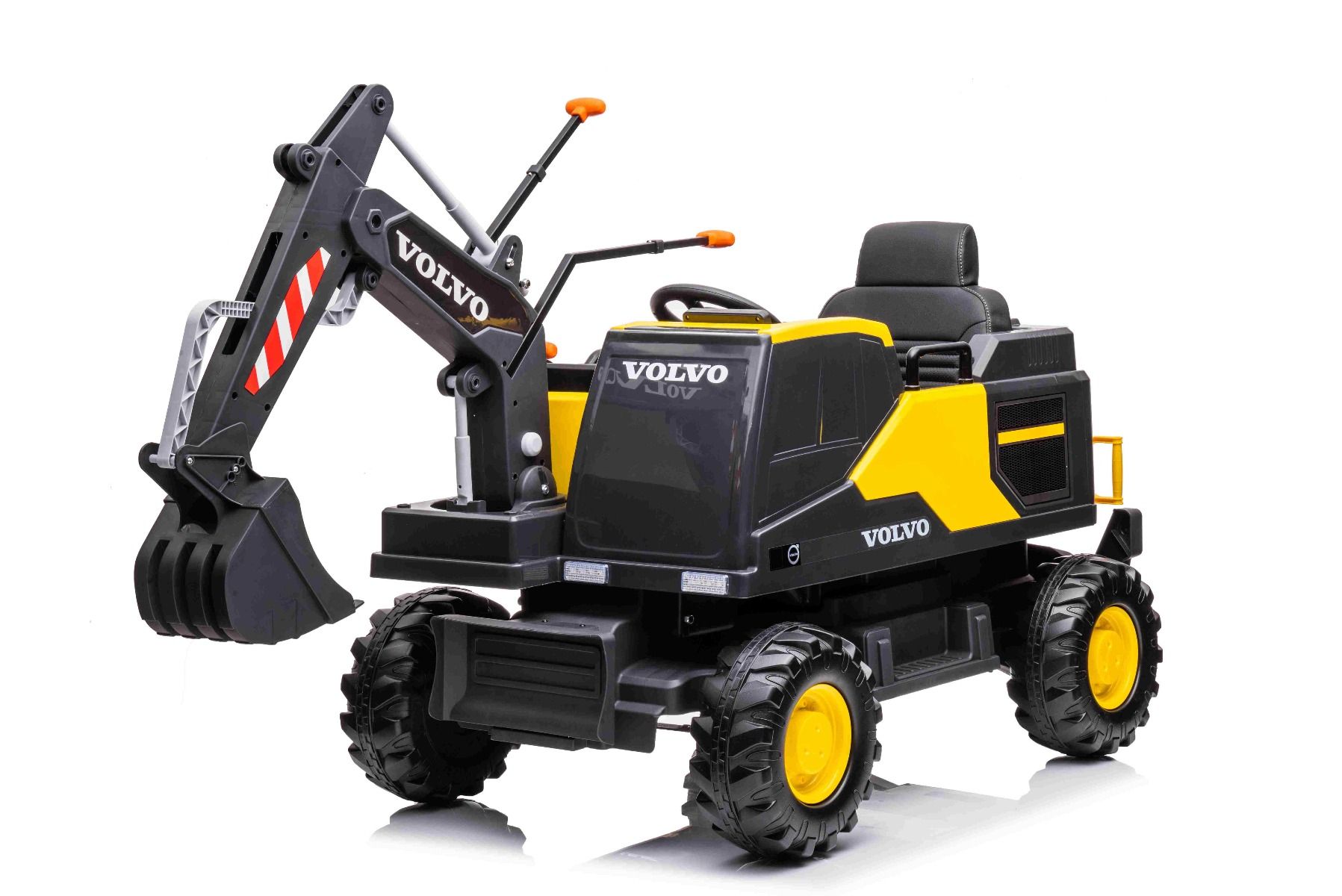 Wiele matek zna tę scenę: stoisz przy polu, patrzysz z synem na traktor albo biegniesz do okna, żeby nie przegapić przejeżdżających wozów strażackich i ciężarówek. Jeśli masz w rodzinie takiego miłośnika samochodów, dlaczego nie podarować mu własnego traktorka elektrycznego?
Ciągnik elektryczny dla małego rolnika
Aby zapewnić dzieciom wyjątkowe wrażenia, możesz zafundować im własny traktor elektryczny bez konieczności udawania się do najbliższej spółdzielni rolniczej i proszenia o niego.
Dziecięcy traktor elektryczny to nowość w dziedzinie dziecięcych pojazdów elektrycznych. Nadają się dla dzieci od 3 roku życia. Mali kierowcy samodzielnie sterują traktorem elektrycznym za pomocą pedałów i kierownicy lub rodzice mogą przejąć kontrolę za pomocą pilota.
Traktor porusza się z prędkością pieszego, czyli od 3 do 7 km/h. Dzięki dużym kołom ciągnika można używać nawet w łagodnym terenie. Będzie wspaniałym towarzyszem spacerów na łonie natury oraz spacerów po podwórku.
Jeśli traktor ma dodatkową bocznicę, dzieci mogą załadować wszystkie swoje skarby i wyruszyć w świat. Ciągnik posiada automatyczny hamulec po zwolnieniu nacisku z pedału lub można użyć przycisku hamulca awaryjnego na sterowniku. Prawie każdy ciągnik ma również pas bezpieczeństwa.
3 wskazówki dotyczące najlepszych traktorów elektrycznych
1.

Ciągnik elektryczny FARMER z czerpakiem i burtą
Ciągnik FARMER jest odpowiedni dla jednego dziecka. Dzięki terenowym plastikowym kołom zapewnia wygodną jazdę nawet po nierównym terenie. Jego wyposażenie to funkcjonalna bocznica i czerpak. Występuje również w wersji bez kaptura i bez szufelki lub mamy też model z samym szufelką. Dostępne są dwa kolory, czerwony i pomarańczowy.
Traktor można kupić tutaj: https://www.elektryczneautka.pl/catalogsearch/result/?q=farmer
2. Ciągnik elektryczny POWER z bocznicą
Traktorek POWER jest odpowiedni dla jednego dziecka. Autko wyposażone jest również w migające światła. Ulepszona jednostka audio z nowoczesną muzyką, odtwarzaczem MP3. Dla bezpieczeństwa dziecka na siedzisku znajduje się regulowany pas bezpieczeństwa. Obecnie jest dostępny w dwóch kolorach, zielonym i czerwonym.
Traktor można zobaczyć tutaj: https://www.elektryczneautka.pl/catalogsearch/result/?q=power
3. Koparka elektryczna Volvo Excavator
Koparka Volvo to wyjątkowy element naszej oferty. Nadaje się dla jednego dziecka. Posiada ogromną łyżkę do kopania, a jeśli dziecko bawi się samochodzikiem w pomieszczeniu, na wyposażeniu znajduje się również siatka zawierająca 150 plastikowych kulek do nabierania i przenoszenia. Ta koparka ma również miękkie koła EVA. Dostępny jest w trzech wersjach kolorystycznych: żółtej, zielonej i czerwonej.
Traktor można zobaczyć tutaj: https://www.elektryczneautka.pl/catalogsearch/result/?q=volvo
Małe dzieci, ale wielki entuzjazm
Duże samochody są bardzo fascynujące dla dzieci, a prawdziwi kochankowie nigdy się nimi nie znudzą. Każde dziecko znajduje miłość w różnych rzeczach, a jego zainteresowania mogą się szybko zmieniać. Wspierajcie więc ich dotychczasową pasję i bawcie się razem.