Samochód elektryczny do driftu Ford Mustang 24V, biały, koła Smooth Drift, silniki: 2 x 25000 obr./min, tryb Drift przy 13 km / h, akumulator 24 V, światła LED, przednie koła EVA, pilot 2,4 GHz, miękkie siedzenie PU, licencja ORYGINALNA
FORD MUSTANG 24V DRIFT Wersja 
Specjalne, gładkie koła do dryfu zapewniające dodatkowy poślizg
Odtwarzacz mp3
Przełącz na tryb DRIFT, aby uzyskać bardzo szybki poślizg
Pasy bezpieczeństwa
Pilot zdalnego sterowania 2,4 GHz
Miękkie siedzisko PU
Silniki: 2 x 25 000 obr / min
Poprzednia cena
2 059 zł
Nasza cena
1 584 zł
SKU
FORD_MUSTANG_DRIFT_WHITE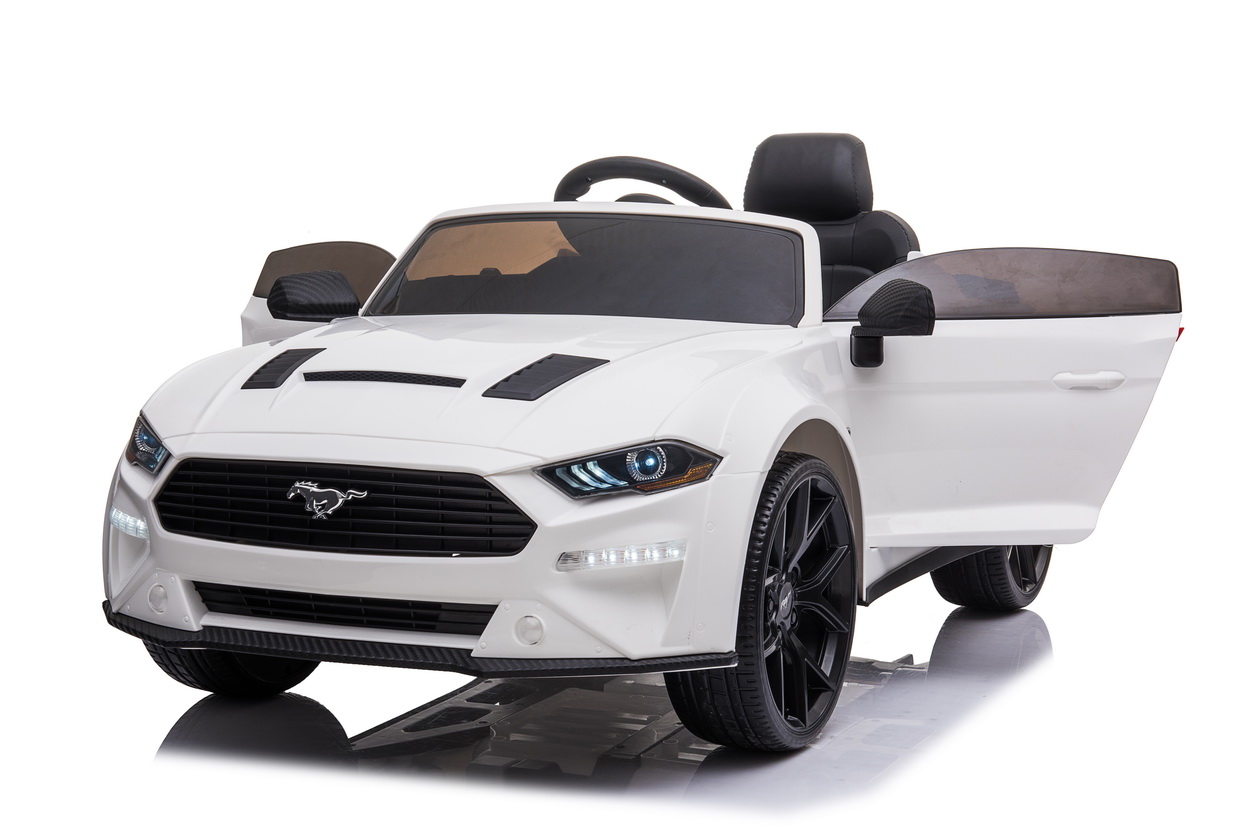 Driftovací elektrické autíčko Ford Mustang 24V
Mustang w wersji dryfującej to wyjątkowy samochodzik dla dziecka. Jest to licencjonowana wersja luksusowego samochodu sportowego o identycznej skali, która została zaprojektowana do wyczynowego driftu. Teraz przynosimy tę wyjątkową rzecz Twojemu dziecku.
Samochód Ford Mustang wygląda absolutnie realistycznie dzięki oryginalnym detalom, funkcjom, funkcjonalnym światłom przednim i tylnym. Autko posiada miękkie siedzisko z PU oraz otwierane drzwi. Samochód wyposażony jest również w podświetlane światła LED z oryginalną optyką.
Dla młodych entuzjastów muzyki dostępny jest także odtwarzacz MP3 z cyfrowym wskaźnikiem poziomu naładowania baterii.

Silniki: 2 x 25000 obr / min, z napędem na oba tylne plastikowe koła, 2 biegi do przodu (tryb DRIFT) i 1 do tyłu, dzięki temu sprzętowi nadaje się do driftu z dużymi prędkościami do 13 km / h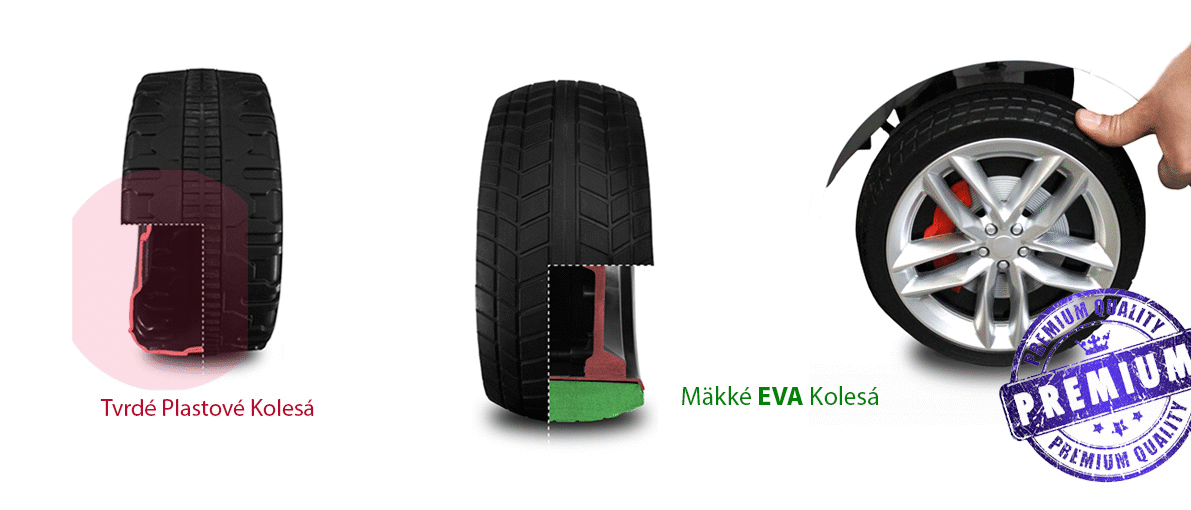 Miękkie koła EVA z resorowanymi osiami zapewniają komfortową jazdę nawet po nierównych powierzchniach bez potrząsania samochodem.
Samochód posiada pilota 2,4 GHz nowej generacji.
Możliwość nawet dla mniejszych dzieci - dzięki ustawieniu mniejszej prędkości !!! Dla bezpieczeństwa dziecka na siedzeniu znajduje się regulowany pas bezpieczeństwa.
Ten ekskluzywny samochodzik sprawi radość nie tylko dziecku, ale także rodzicom!
Opakowanie zawiera adapter ze wskaźnikiem, nie powoduje przeładowania baterii + akumulator.
Cechy

Podświetlana deska rozdzielcza

Koła EVA

Skórzane siedzenie

Światła ledowe

Odtwarzacz mp3

Wejście klucza USB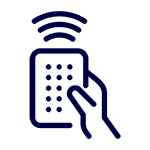 Pilot

Wielofunkcyjna kierownica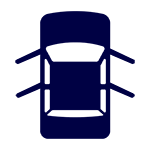 Otwieranie drzwi

Pasy bezpieczeństwa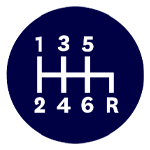 Selektor biegów

Przycisk Start
Cechy szczególne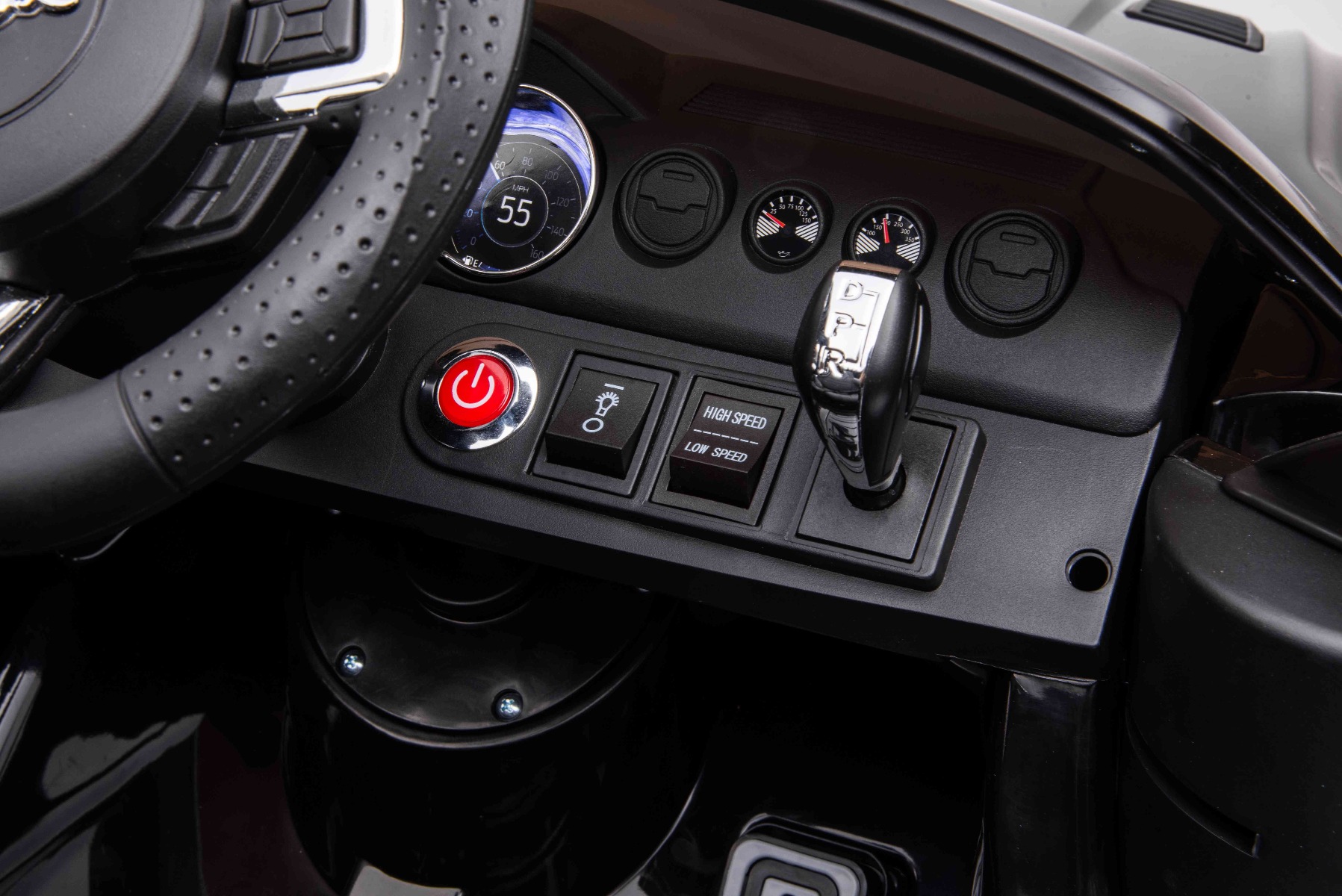 Skrzynia biegów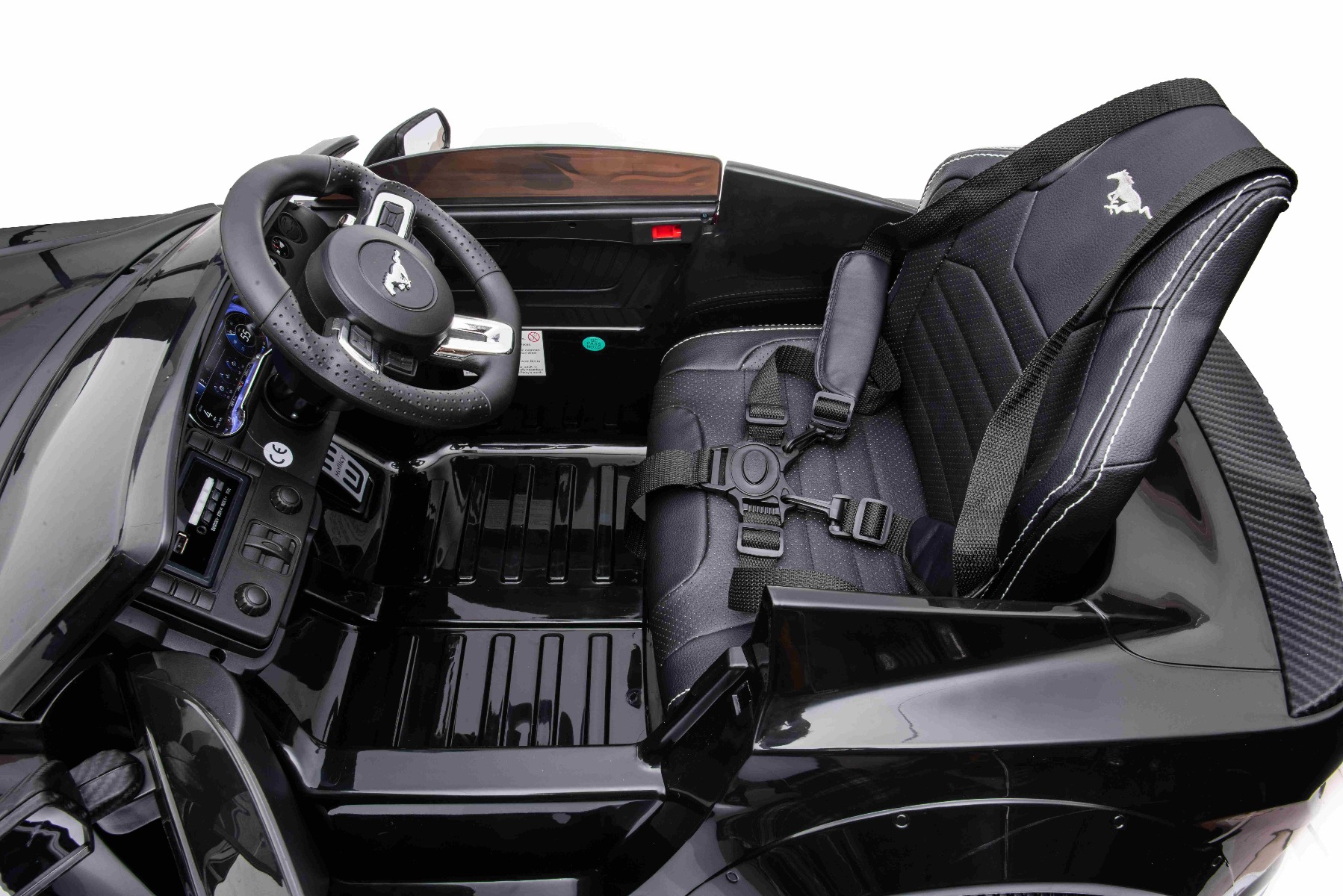 Miękkie siedzisko PU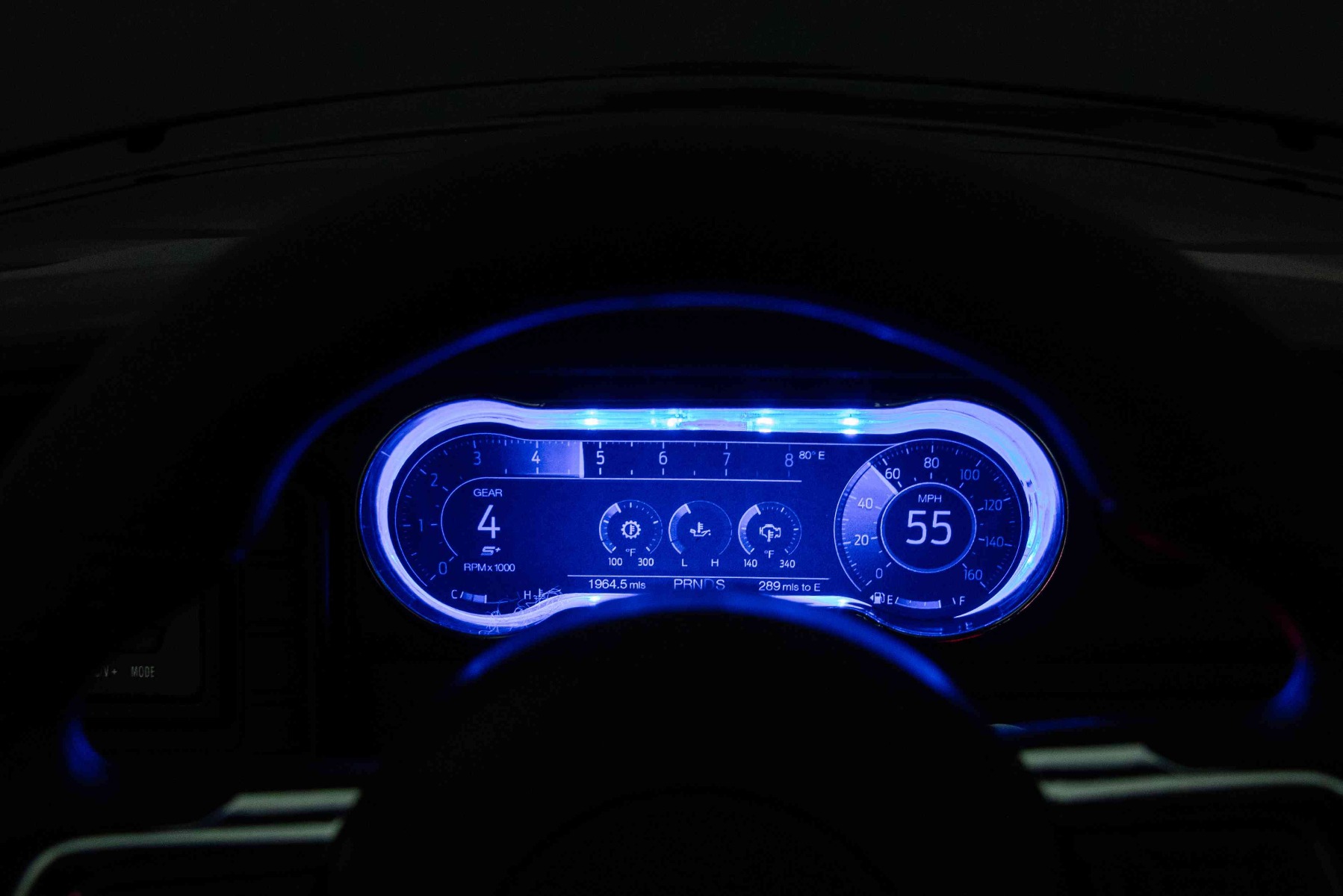 Podświetlana deska rozdzielcza
Dane techniczne / Wymiary produktu
Miejsce: dla 1 dziecka / Single
Miękkie siedzisko PU
Waga: 29 kg.
Nośność: do 30 kg.
Prędkość: 3-13 km / h.
Pilot 2,4 GHz z parowaniem do konkretnego samochodu - koniec z zakłóceniami sygnału z innych samochodów
ZDALNY HAMULEC AWARYJNY - wyłącza wszystkie funkcje jezdne samochodu. Ponowne naciśnięcie hamulca awaryjnego aktywuje funkcje jazdy. Ta innowacja zapewnia maksymalną kontrolę rodzicielską nad pojazdem i bezpieczne użytkowanie.
Możliwość ustawienia prędkości jazdy na pilocie - innowacyjny pilot pozwala rodzicom ustawić prędkość jazdy nawet podczas jazdy.
Ustaw wskaźnik prędkości na pilocie
Odtwarzacz MP3 ze wskaźnikiem baterii
Innowacyjna jednostka sterująca
Specjalne, gładkie tylne koła do dryfu dla dodatkowego poślizgu
Przełącz na tryb DRIFT, aby uzyskać bardzo szybki poślizg
Przednie, tylne światła LED
Miękkie przednie koła EVA
Otwieranie drzwi
Silniki: 2 x 25 000 obr / min, akumulator 2x 12V / 7Ah.
Adapter: od 220V do 24V
Ładowanie: od 5 do 8 godzin
Czas jazdy: od 1 do 2 godzin, w zależności od wagi i terenu
WYMIARY: 125 x 75 x 54 CM
Zdjęcia od klientów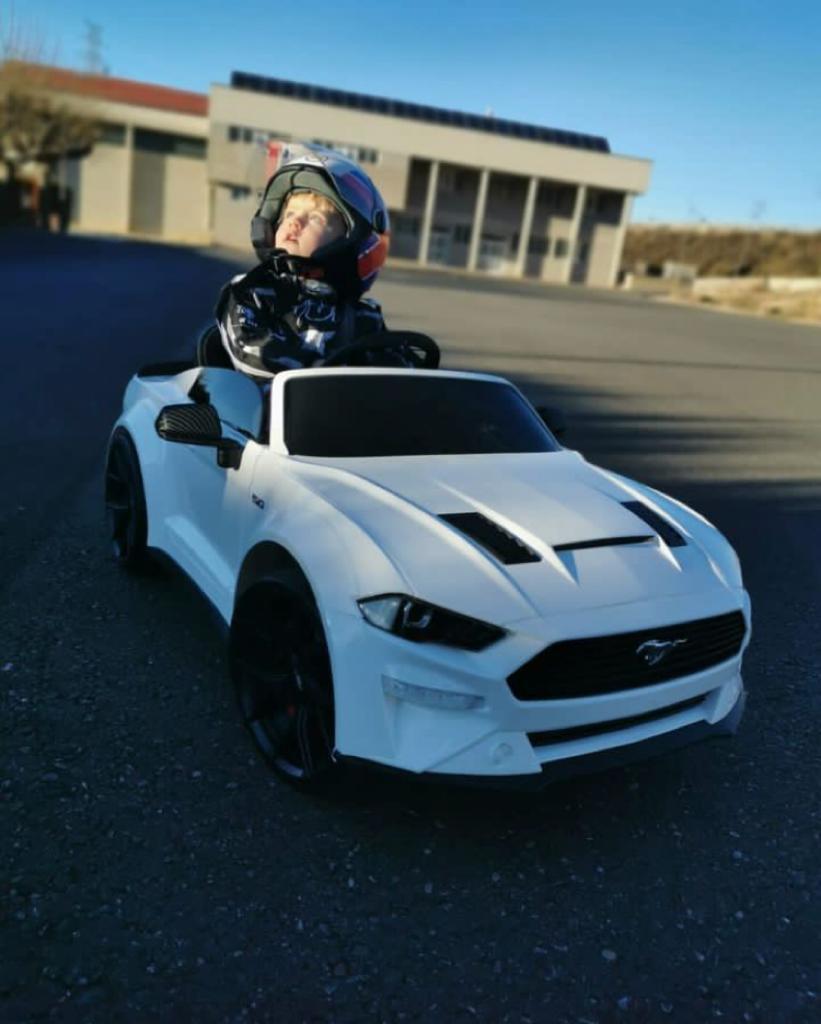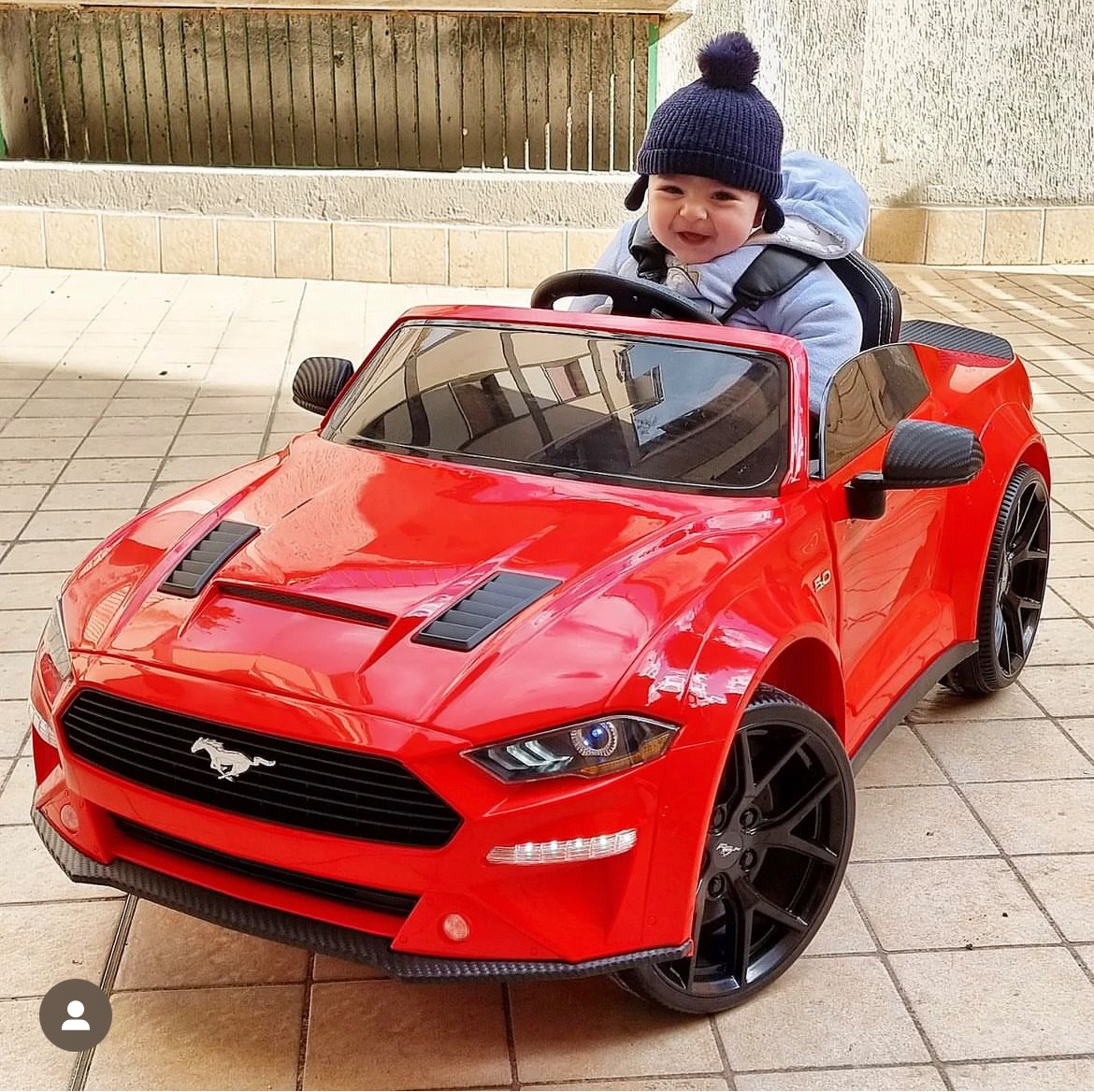 Więcej informacji

| | |
| --- | --- |
| Długość | 125,00 cm |
| Szerokość | 75,00 cm |
| Wymiary - wysokość (cm) | 54 |
| Wymiary - szerokość (cm) | 75 |
| Wymiary - długość (cm) | 125 |
| Wymiary opakowania - wysokość (cm) | 36 |
| Wymiary opakowania - szerokość (cm) | 65 |
| Wielkość skrzynki - długość (cm) | 127 |
| Max. (kg) | 30 |
| Max. testowany (kg) | 35 |
| wykończenie Nadwozie | Plastikowy |
| Zdalne sterowanie | 2,4 GHz |
| Siedzenia | 1 |
| Dźwięk i muzyka | Odtwarzacz MP3 z wejściem USB / SD |
| Typ koła | Miękkie koła EVA |
| Moc (W) | 2 X 25000 otáčok |
| Napięcie (V), | 24V |
| Typ Baterii | 2 x 12V/7AH |
| otwieranie drzwi | Tak |
| reflektory | Tak |
| backlights | Tak |
| Dashlights | Tak |
| Instrukcja użytkowania | Tak |
| Voltmeter | Tak |
| Pudełko na prezent | Tak |